We at Vanheat as professional A/C unit contractor in the Metro Vancouver provide air conditioning installation and repair services with unbeatable prices and top-rated technicians. Call us now to get informed about our financing and promotions.
Air Conditioning Repair & Installation In Vancouver
We are available for residential and commercial air conditioning services 24/7; and are proudly able to serve our customers with the highest level of standard and quality.
A/C in general needs a very thorough and accurate engineering calculation and has 5 main pieces including: Blower, outside unit (condenser), coil (evaporator), line set (refrigerant gas line) and special thermostat.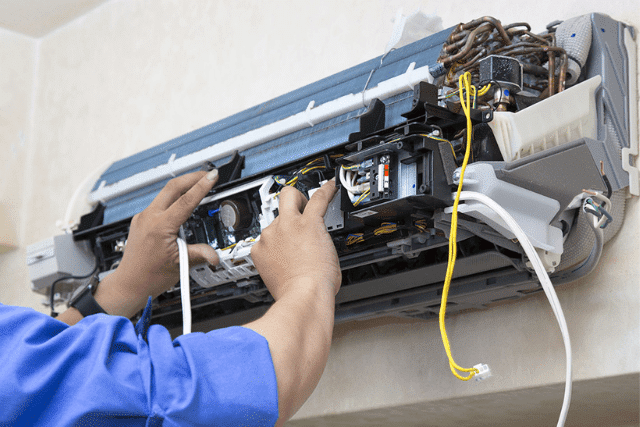 We are dedicated to providing top-notch air conditioning and heat pump services for both residential and commercial properties. Our team is available around the clock to ensure prompt and efficient service. Trust us to keep your systems running smoothly.
Air conditioning systems require precise engineering calculations to ensure proper function. These systems typically consist of five main components: a blower, an outdoor unit (condenser), an indoor coil (evaporator), a line set (refrigerant gas lines), and a thermostat. Together, these components work to cool and circulate air throughout a building.
The size and specifications of the outdoor unit, blower, refrigerant gas pressure, and coil are all closely related to the characteristics of the building in which the air conditioning system is installed, such as its size, the rate of heat loss, and its age.
Humidity control is a crucial aspect of air conditioning systems. When the system is running, it cools the air and reduces the indoor humidity which causes the water vapor to condense on the coils. This condensate water needs to be removed by a drain system, the proper design, and installation of a drain line from the coil tray to the floor drain is necessary to prevent any water leakage. Having certified technicians who understand the codes and regulations that apply to the system installation, and are also aware of all the design details, is important for ensuring the best possible performance.
Our engineering team is specifically trained to calculate and optimize all necessary factors in air conditioning systems, including proper sizing and selecting the appropriate components and details for each individual home or building. With the help of this specialized department, we can ensure that each system is tailored to meet the specific needs and requirements of your property.
We take great pride in the quality of our work and stand behind every job that we complete. Our certified technicians will provide a 10-year warranty on parts for every job they implement. Our licensed technicians have extensive experience in the air conditioning services industry and are experts with a wide range of makes and models, both old and new. With this depth of knowledge, we are able to provide the best service possible, and always be there for our clients whenever they need us.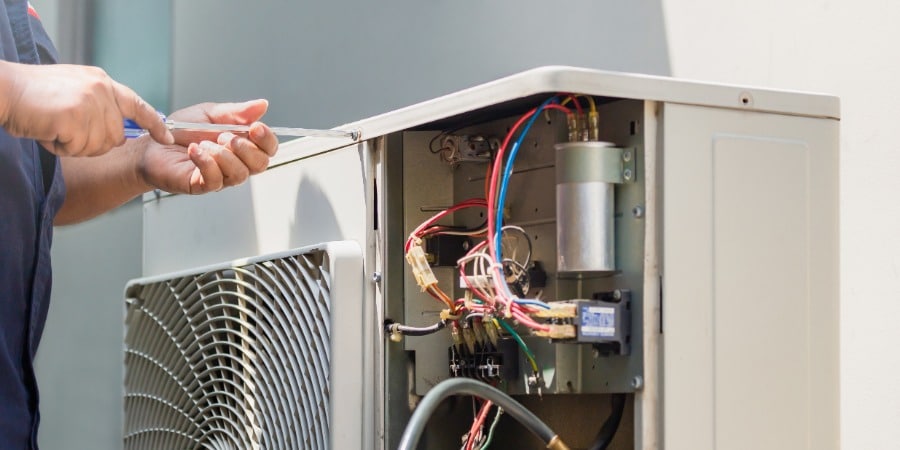 Vanheat Services is a trusted choice for residents of the lower mainland for consulting, repairing, or installing air conditioning units for their homes, offices, or cabins. Over the past few years, we have established ourselves as a reputable provider of air conditioning services. Professionalism is key to the proper maintenance of A/C units, and it takes more than just technical knowledge and skills to do that, it also includes qualifications such as licensing, warranty, fast response times, availability, eligibility for government rebates, fair pricing, and more. We at Vanheat understand the importance of these factors and work hard to provide the best services and the best customer experience to our clients.
Air Conditioning Repair
At Vanheat services, we offer comprehensive air conditioning services, including regular maintenance, to keep your cooling system running smoothly and ensure your home stays comfortable during the hot season. Our goal is to keep your air conditioning unit in optimal condition so that it can continue to provide you with cool and comfortable air all year long.
It can be quite stressful when your air conditioning system stops working during the summer, especially after you've made a significant investment in it. But rest assured, as Vanheat services are dedicated to providing the best services 24/7 for air conditioning systems throughout the lower mainland. Our service fees are affordable and reasonable, and our certified technicians are skilled at troubleshooting home cooling systems and can often solve problems over the phone, saving you time and money. We understand the importance of having a functioning A/C system and will do everything we can to get your unit up and running as quickly as possible.
There are many issues that may arise with air conditioning systems that homeowners can troubleshoot and fix themselves. Our technicians are happy to offer assistance and guide you through the process, free of charge, and help you to solve the problem instantly. This can save you time and money, and also help you to learn more about how to maintain your air conditioning system.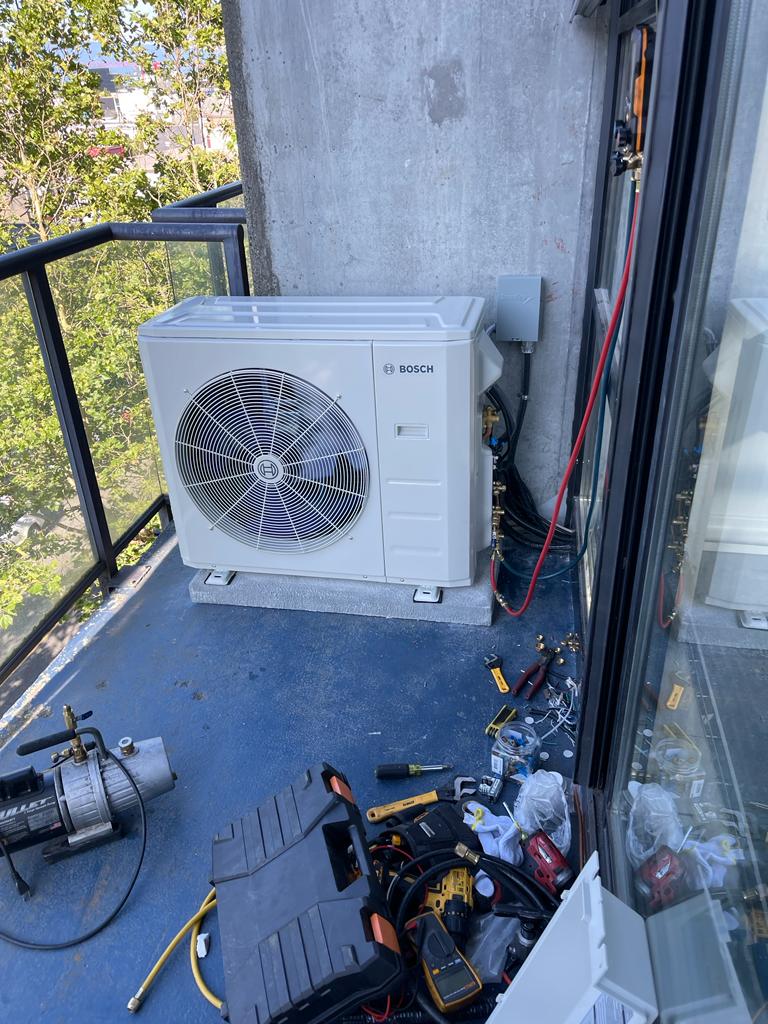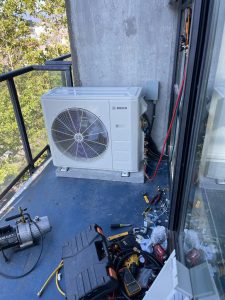 To ensure that your air conditioning system is running smoothly and to prevent any future problems, we offer an extensive preventative maintenance program for our customers. We maintain a database of our customer's schedules and contact them to schedule appointments, usually starting a few months before the hot season. This allows us to perform necessary safety and efficiency tests to ensure that your system is ready for the summer. All of the services are covered with a 365 days warranty, and any issues that arise after the maintenance will be resolved immediately. By taking advantage of our preventative maintenance program, you can rest easy knowing that your air conditioning system is in good working order and will keep you cool and comfortable throughout the hot season.
It is extremely important to have regular, yearly check-ups for your home heating and cooling system as it is one of the most costly and vital units in a house. Regular maintenance not only helps preserve your initial investment but also helps in saving on your utility and energy bills.
Air conditioning service
This list is a general overview of the tasks that may be performed during a regular maintenance check of an air conditioning unit.
Checking the motor and amp reading to see if it's working correctly and drawing the right amount of power
Checking the connections and fittings to ensure they are secure and not leaking
Examining the controller to see if it's functioning properly and making the right adjustments.
Checking the temperature sensor that is located outside to ensure it's working correctly
 Measuring the refrigerant gas pressure to make sure it's at the correct level
Check the condenser's negative pressure, to see if it's functioning correctly and in the normal range
Verify that the unit is level, this is important for proper drainage and operation
Cleaning the evaporator coils which will help improve the efficiency of the unit
Checking the temperature difference between the supply and return air, will indicate if the unit is working efficiently
Scheduling the next service date and time to ensure the system continues to function efficiently.
It's worth noting that not all of these tasks need to be done in every check-up, but they are a good general guide and can vary depending on the model and the current state of the system.