Heat Pump Repair & Installation Services In Metro Vancouver
If you are looking for a reliable HVAC company From North Vancouver to Coquitlam that provide high quality heat pump repair and installation services with reasonable price, you are at the right place! Vanheat Services do all you need for your mini split or geothermal heat pump also.
Check out our financing and promotions for heat pump repairs and installation.
For the best and optimized sizing of heat pump, you need to talk to a specialist, and We are experts, have a lot of experience in this respect, and are ready to help you with our all credentials 24/7.
 GIVE "VANHEAT SERVICES" A CHANCE TO SHOW ITSELF"
Heat pump is a device for getting Heat from outside and injects it to the indoor and in summer gets the heat from indoor and dumps it to the outside. Heat pump is designed to move thermal energy to opposite direction (in & out):
Heat pump heating cycle can be acting opposite of its cooling cycle with a reversing valve, which is controlled by the thermostat (based on the outside temperature).
Heat pump quality is very important, Vanheat Engineering team have sufficient experience and knowledge about this unit in residential and commercial scope and they are also capable to do the best installation, in order to get the highest efficiency and the longest life expectancy.
Heat pumps have differences with Air conditioning, unlike some people think.
Why Vanheat Services does for your heat pump?
We always get the permit first, BC safety authority has to know who is doing what in where, that's a LAW
We explain all steps of work beforehand to the homeowner and answer his entire question to make sure everything is crystal clear for the customer in any range of age
We are licensed, bonded and insured and you can rely on us with peace of mind
Financing always available to let you feel more comfortable about the major expense
Very competitive price, and always ready to match the price
Extensive manufacturer part and warranty
Serving all the Lower Mainland & Metro Vancouver 24/7 and never leave you with problem at any time
Experienced and knowledgeable to design and do the cheapest possible repair
We always try to repair instead of replacement
We know what is the principle and physics of the heating and cooling mechanism
We know what SEER (SEASONAL ENERGY EFFICIENT RATE) is suitable for your house and location and we stand behind our job, the lower rate the highest energy consumption.
We also can help friends to correct other companies' mistakes.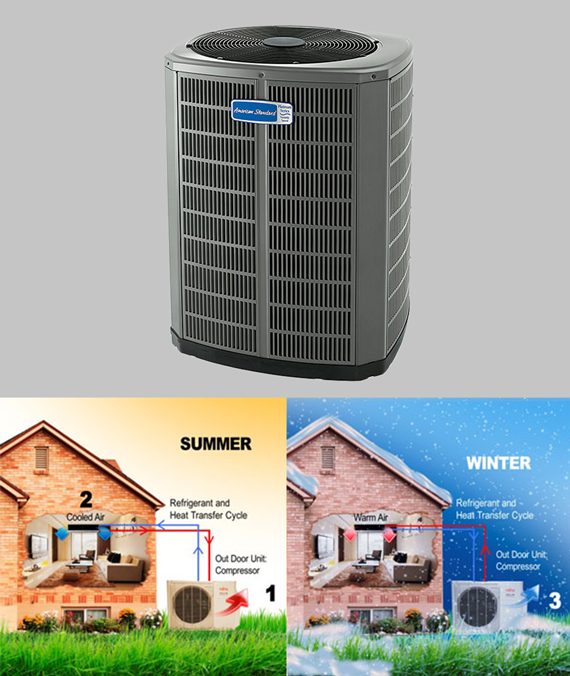 Vanheat services is a reputable Heating and cooling company in the Lower Mainland, which has more than 40% referral customers. We are knowledgeable about the scientific principles and have expert technicians who can calculate the optimum capacity and turning points for the Heat pump system.
If you want to have an efficient system that functions in different seasons with the lowest cost and longest life expectancy, Vanheat services is the right choice. We know about the value for your home and family and the comfort you feel inside. We are fully equipped to repair and install a well-designed Heat pump system for your home to meet all comfort and safety points.
Who is the best heat pump service man?
Heat pump is a very delicate and expensive appliance at your home and has to be kept well, means you must prevent any unexpected faults by servicing the unit on time by experts only. An expert technician means a certified technician with more than 7 years' experience in the heat pump industry and very dominates on the principals to be able to troubleshoot the system with no waste of time and lead the customer to the best solution for repair or new installation. Keep going to service the unit once per year and monitoring every single angle of the unit is the other condition of that technician.
Monitoring the items like:
 The refrigerant gas pressure
 Checking the efficiency of the compressor
 Checking the reversing valve function in heat and cool
 Checking the power connection and voltage when the unit is running
 Checking the top motor function
 Checking the coil
 Measuring the temperature in heat and cool
 Making sure if still the unit is level after vibration
Checking the condensation water line
 Checking the thermostat and functions in heat and cool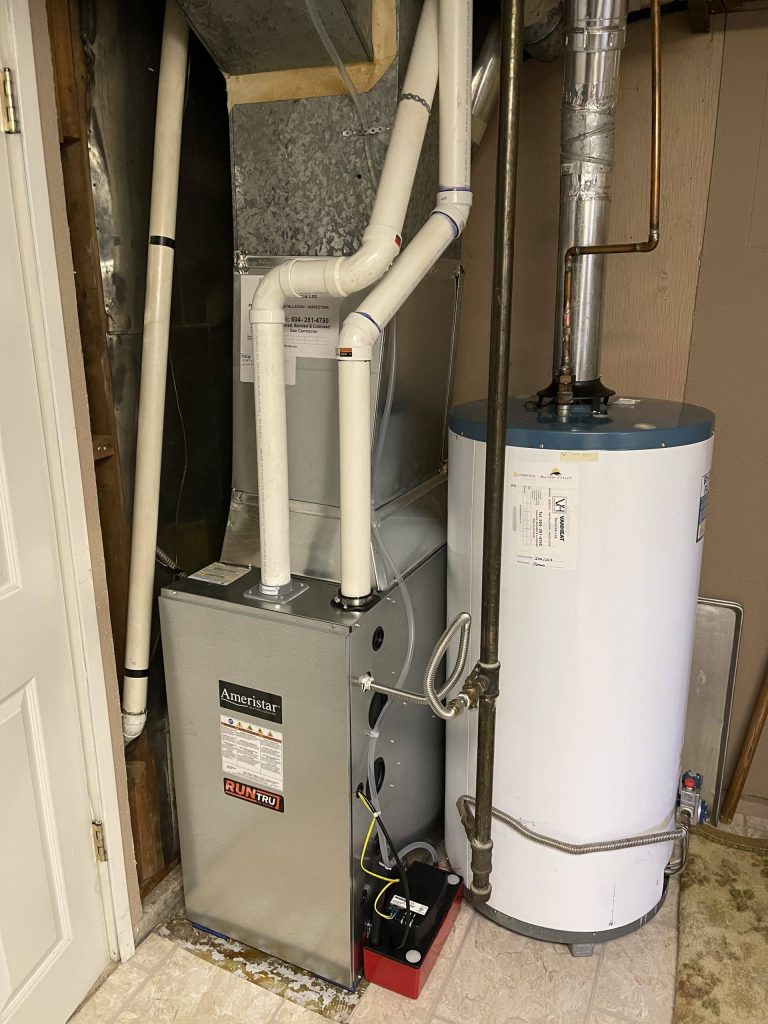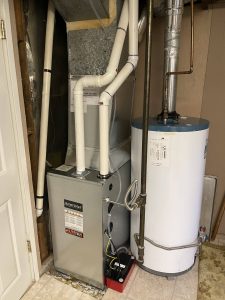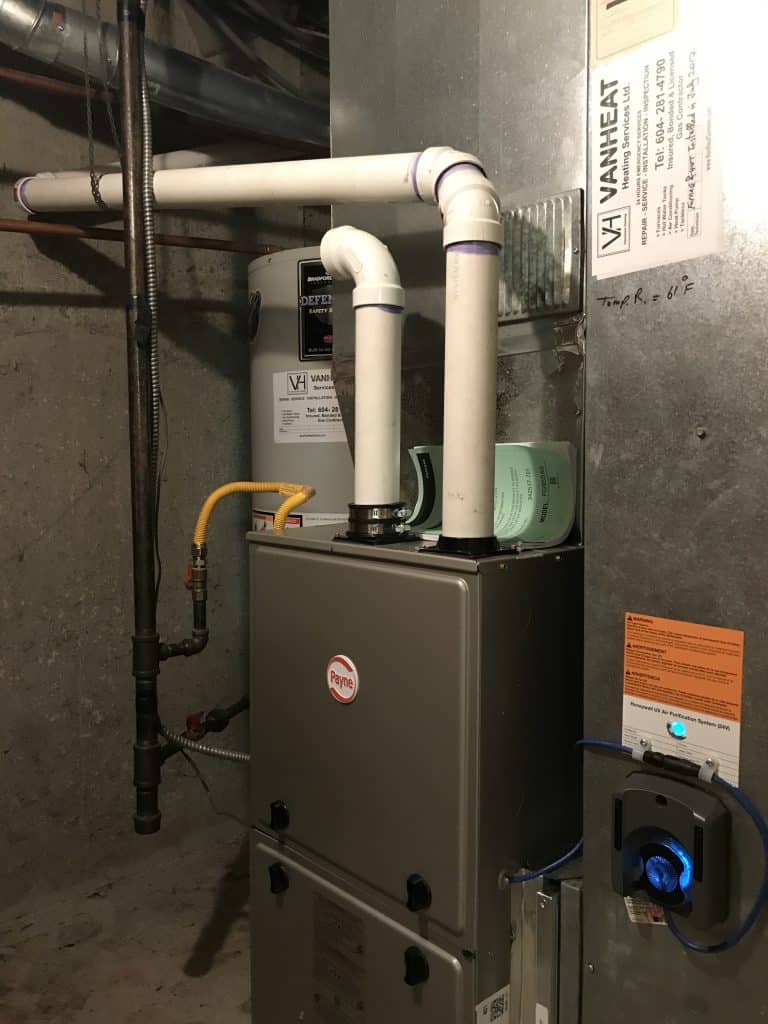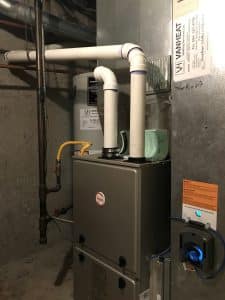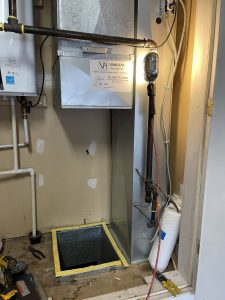 Heat Pump Repair
We should not wait until something goes wrong with our heat pump, Vanheat services is here to help and accept this responsibility for you, for years.
We can monitor your heat pump system on line and keep that running with no problem for a long time, and in case of repair we can be present at the job site in one hour, with all spare components in the back of our vehicle. We can do the repair instantly with the longest warranty in the market.
We know about the new technology of new generation heat pumps and dealing with best quality brands available in the market, for repair and installation.
If you have any other questions about your heat pump repair or our service you can apply online or call us directly to the office, and we will get back to you immediately. Vanheat services has all amenities to help you with your heat pump, Trust us.